New Home Wiring
New Home Wiring from Safe, Experienced and Reliable Electricians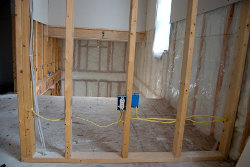 The construction of a new home is an exciting event for a family or young couple, but it is a big undertaking. You need a reliable, professional team of Dubuque electricians to help get the job done right and to stay within your budget. At Budget Electric, we are Iowa Electricians with over thirty years experience with new home wiring. We can help you design a wiring plan and implement it safely, efficiently and affordably.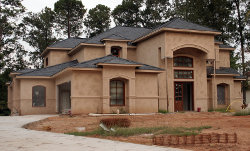 New home wiring is a complicated job and it requires the expertise of the highly qualified and experienced master electricians you will  find at Budget Electric. If you need wiring for new construction, or you need to replace outdated wiring in a new home you just purchased, we can help you get it up to code. We are Eastern Iowa electricians servicing the Tri-State Area of Iowa and Illinois. We can wire all the rooms of your new home including bedrooms, bathrooms, kitchen, even garages. We wire recreation rooms, sunrooms, patios, pools and porches. Stay up to code with all your indoor and outdoor new home wiring needs.
We are committed to our customer's satisfaction in Illinois, Iowa .We offer flexible hours and emergency service because sometimes electrical needs can't wait. We offer FREE consultations and estimates in Dubuque, IA and surrounding areas.