DIY Dangers
Residential Electrical Repairs & Installation Are Not Do It Yourself Projects: You Need a Professional Residential Electrician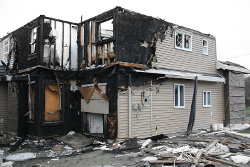 There are many repair tasks and small jobs around the house that make for good Do-It-Yourself or DIY projects. There can be a sense of satisfaction gained for people after completing a DIY project themselves and it might also save them a little money. When working with the electrical wiring of your home, however, this is not something you should do yourself and it can end up costing you much more money in replacement and repair work down the road. Whether you need an electrical repair, an upgrade to existing work or new installation, you need to put your trust in professionals like the Dubuque electricians at Budget Electric.
Don't DIY with the Safety of Your Family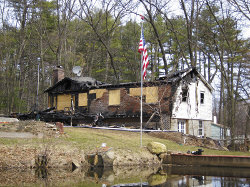 You can't put a price on the safety of your family. Thousands of people have been electrocuted in their homes due to improper wiring. Electrical shocks and resulting fires also cause billions of dollars in damage and can result in injury and death. As Ben Franklin famously said about being "penny wise and pound foolish," saving money on the front end with inexpensive labor and materials can end up being twice as expensive when you need to call a professional in to repair shoddy workmanship. Put the safety of your family and your home first by calling the Iowa electricians at Budget Electric. Your home is an investment and should be treated like one. While it may be tempting to save a little money by performing DIY jobs yourself, there is more than financial risk at play. It is better to be safe than sorry.
I have received  many calls from people sorry that they tried to make electrical repairs themselves  or hired a buddy, handyman or their neighbor only have  improperly made modifications to their electrical system. They create even bigger problems that what they have supposedly fixed. These problems sometime will not show up for months or even years.  I even had one customer who hired a so called electrician on Craigslist. This so called electrician (who was unlicensed) had been arrested several times for burglary and the homeowner had given him a key to his  house!
If you are in need of new outlets or light switches, this may seem like a simple task, but it requires the experience and expertise that Dubuque electricians can provide. How do you know when a switch or plug needs to be replaced? Here are some signs:
Lights flicker when turned on.
Light switch makes a crackling noise when turned on and off
Outlets give off a spark when inserting plug
Outlets don't hold plug firmly, plug hangs loose in outlet
Plugs are of the older two-pronged variety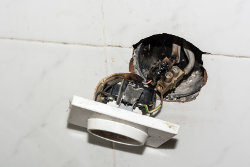 Changing a burned-out lightbulb is a no-brainer, of course, but the wiring behind the socket is more complex and requires the expertise of a professional residential electrician. This is especially true with older houses that may have internal wiring that is many decades out of date. Recessed lighting as well as outdoor lighting requires the skill of an electrician.
The installation of ceiling fans and exhaust fans also requires expert knowledge. When installing these fixtures, especially in homes with older wiring, structural and safety issues need to be explored and addressed first. Electrical panel upgrades, sub panel installations and complete electrical service upgrades absolutely need to be left to professional electricians. Older homes with aluminum wiring need to have this outdated wiring replaced and surge protection requires careful planning and care to complete. We serve the Tri-State area of Illinois, Wisconsin and Iowa with all of these electrical needs and more.
Do not  DIY when it comes to safety and new construction or new wiring in an older homes, call Budget Electric. As master electricians, we have over thirty years experience. Call 563-590-5679 for all your installation and electrical repair needs. Free estimates available. No job is too big or too small. Call today.